Driving Lessons In Kalamunda
by EzLicence Last updated 1 Apr 2018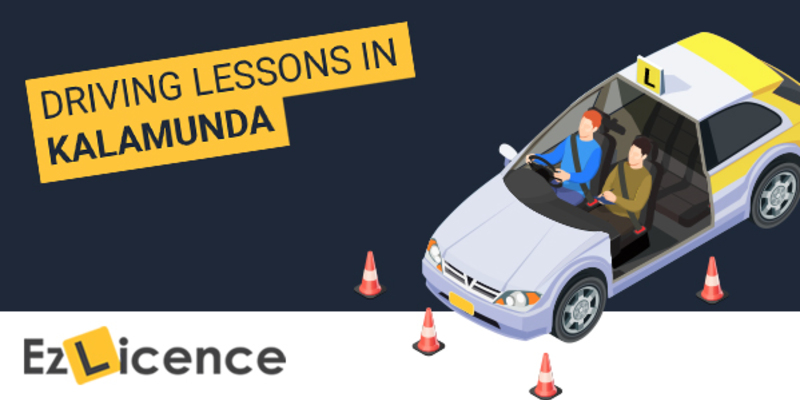 Kalamunda has been dubbed as a tourist destination since the early 1900s, for many reasons. Located in the Darling Scarp, Kalamunda is a premium destination for outdoor lovers with the region being a part of an extensive range of national parks. Not to mention the region's amazing arts and culture scene.
However, to experience Kalamunda in all its glory, you need to be able to venture high and low. The easiest way to do this is by driving. If you don't currently hold a drivers licence, you may need to invest in some Kalamunda driving lessons. You can count on EzLicence to help you with affordable driving lessons and achieve your driving goals. Keep reading to find out how EzLicence can help you!
Learning to Drive? Here's What EzLicence Can Help You Achieve!
EzLicence driving instructors don't just offer one form of instruction, the team can help you whatever your driving goals are. You may be trying to gain more experience or wanting to prepare for your driving test. Perhaps you need to complete your logbook hours or possibly looking to convert your international licence to a Western Australian one, whatever your driving goals, we can help make them a reality!
EzLicence Makes Learning To Drive Easy!
With over 450 driving instructors servicing over 2000 Australian suburbs, you're sure to find a local Kalamunda or Western Australian driving instructor that you'll love! Both learners and parents can view & compare instructors in their area based on comprehensive profile information. This includes ratings and reviews.
Each learner can manage their ongoing booking experience from their online account. Learners can change their driving instructor at any time and also reschedule & cancel bookings with up to 5 hrs notice.

Check out a few more reasons why you should choose EzLicence when learning to drive:
Choose your own private driving instructor (male or female)
Access to the broadest choice of driving instructors in Australia (450+)
Manage your driving bookings online
Book a driving lesson in as little as 60 seconds
Automatic and manual cars are available; you can even use your own!
Set driving lesson prices

New to Driving in Kalamunda? Here's How Many Driving Lessons You'll Need!
Located approximately 30 minutes from the Perth Central Business District, the suburb of Kalamunda offers its 60,000 residents a diverse range of living styles. With a beautiful mix of natural bushland, residential and commercial waterways, vineyards, restaurants, cafes and more, there's so much to love about this piece of Western Australian paradise. However, exploring this local paradise can come at a distance, so it may be best to invest in Kalamunda driving lessons from an EzLicence driving instructor.

Here at Ezlicence, we understand that driving can be a challenge for anyone, and the number of lessons required to obtain your Western Australian Driver's Licence can vary.

The best person to determine how many lessons you'll require is your driving instructor. After your first driving lesson, your instructor will consider factors including how much driving experience you've had and your driving confidence level. He or she will also assess how quickly you appear to be picking up and mastering driving techniques.

If you're a new Kalamunda driver with little to no driving experience, EzLicence recommends between 7-10 driving lessons with an accredited instructor. However, you may need to complete many more hours supervised driving on the road before being able to sit your driving test.
Choose An Ezlicence Driving Instructor!
Our Perth driving instructors' goals are to ensure that you are comfortable, confident, and competent enough to pass your driving test. More importantly, we want you to continue to practice safe driving even after the lessons are completed.

If you require affordable driving lessons in Kalamunda, book with ease using EzLicence. Check out the online booking portal today!

Learn smart. Learn safe. Learn easy with EzLicence.