Driving Lessons In Pakenham
by EzLicence Last updated 1 Apr 2018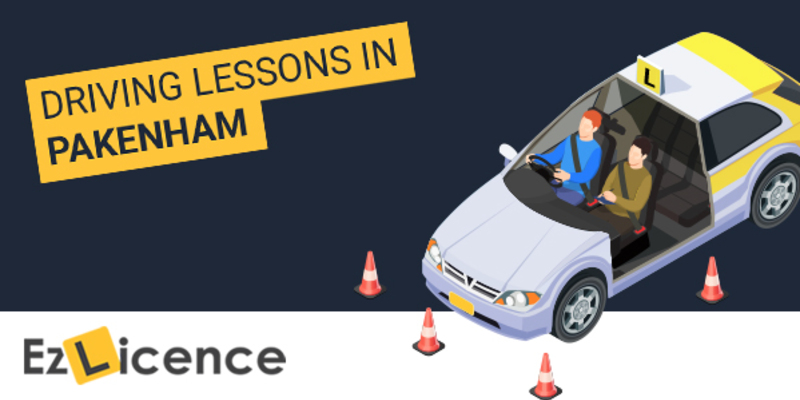 Located in Victoria's outer South-East, and less than an hour's drive from Melbourne's Central Business District lies the suburb of Pakenham. Beautiful trees and an abundance of amenities including shops, cafes, schools, public transport and a Pakenham driving school, surrounded by houses set on generous blocks. Pakenham has quickly become a hotspot for those looking to settle into a peaceful suburban lifestyle.
With significant growth in recent years, Pakenham holds a substantial number of new housing developments.
Why Live In Pakenham?
Pakenham is a picturesque, family-friendly suburb that has the charm of an old town. With a local vibrancy and a real sense of community spirit, Pakenham continually holds many local events for residents to come together and enjoy. Parents with young children will also enjoy the suburbs excellent choice in schools.
Located short of an hour's drive from the Melbourne CBD, getting to and from the city is a breeze with easy access to both the Princes Highway and M1 Freeway.
Venture down to the Lakeside precinct and enjoy the extensive range of cafes, restaurants and shops over the weekend. If you're looking to venture a little further in your spare time, why not take a short day trip to the Latrobe Valley, Phillip Island or the Mornington Peninsula?

However, when it comes to living in a residential suburb holding your driver's licence provides you with the ultimate convenience. A driver's licence is the ultimate ticket to independence, allowing you to explore nearby attractions as well as take on employment and education opportunities you may not have been able to otherwise. Say goodbye to the inconveniences that can come with public transport, simply hop in your car, and away you go.
Driving Schools in Pakenham?
Learning to drive can be a nerve-racking experience for anyone. So, when it comes to sitting behind the wheel for the first time, it can be best to start on the roads you're most familiar with. Here at EzLicence, we're here to make learning to drive as easy and comfortable as possible!

With the widest choice of driving instructors in Australia, you have the choice to select your own private male or female driving instructor. On top of that, he or she is located in your area. Each of our driving instructors understands how nerve-racking learning to drive can be. This is why we are committed to providing you with a patient and friendly driving experience.
With the EzLicence website, learner drivers and parents can view and compare driving instructors in their area based on comprehensive online profile information. You also have the ability to find, compare and book driving instructors online 24/7.
Live In Pakenham? Learn To Drive With EzLicence!
With over 450 driving instructors across over 2000 suburbs, finding a driving instructor has never been easier! Our driving instructors are ready to help you achieve your goals, and at a pace, you are comfortable with.

Whether you're learning to drive for the first time and looking to log in your first few hours, or a driver looking to ease yourself back into the driver's seat with refresher driving lessons, our wide variety of driving instructors can cater to your individual needs. Any transmission, any suburb, any day – we're here to help you become the safe and confident driver you need to be on the road.
Why Choose EzLicence?
Searching for a driving instructor for yourself or a loved one in Pakenham? EzLicence is an Australian-first platform that allows learner drivers & parents to find, compare and book verified driving instructors online. It is not your typical driving school. The platform brings transparency, choice and efficiency to the selection of a driving instructor and the ongoing management of driving lessons.

Head to ezlicence.com.au today!