Logbook Or Vort? The Two Ways To Get Your Licence In SA
by EzLicence Last updated 21 Feb 2022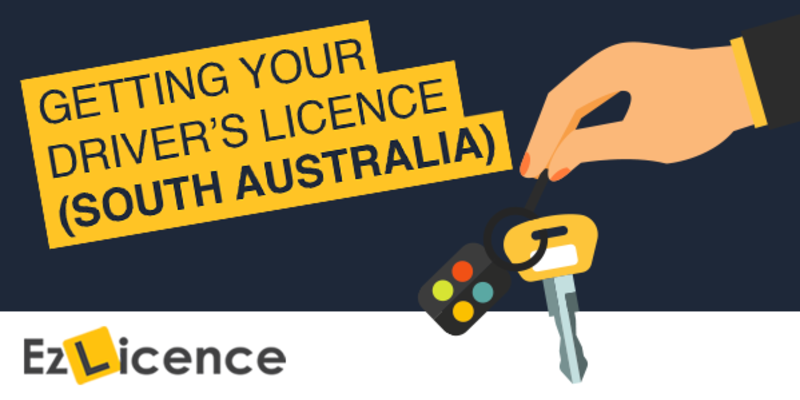 Getting your Learner Licence
The first step in the driving journey is to get those L plates. There are two ways to get your Learner Licence in SA.
Sit the written or online Learner's Theory Test at a Service SA Customer Service Centre

Complete the MyLs learning and assessment course online.
To sit the Theory Test in person at a Service SA Customer Service Centre, you'll need to be at least 16 years of age. It takes about 30 mins to complete the 50 questions. We recommend that you study for the test by reading through the Driver's Handbook which explains all the important road rules. You can also complete a practice quiz here.
MyLs is a 4-6hr interactive course which has mini-assessments embedded throughout. You can complete it in your own time with the help of family and friends.The platform saves your progress, allowing you to complete over a period of time that works for you.
To enrol you'll still need to attend a Service SA Customer Service Centre in order to verify your identity, have your photo taken and open a MyGovSA account. Once you have completed the course you'll "unlock" the Learner's Theory Test which can be completed online from your own home. New drivers are able commence the MyLs course from the age of 15yrs and 9 months, however you still need to be 16 yrs of age before you can obtain your Ls.
For both pathways, once you pass the Learner's Theory Test, you can pay the fee and apply for a temporary learner's permit on the spot. You'll then receive a snazzy learner's permit card in the post within a few days.
So which option is better for you? Well that depends. The in-person test is probably more straightforward and a faster way to get driving, however the MyLs course allows you to take your time and avoid those "exam conditions".
Learning how to drive like a pro
So you've got your Ls. Now we'll take you through what's needed for you to get your P plates.
All learner drivers in SA must complete their compulsory supervised driving hours and log them in the 'driving companion' book. You'll receive this book when you pass your Ls test. You must complete 75 hours of supervised driving including a minimum of 15 hours at night.
It is a good idea to get professional driving lessons as soon as possible once you've obtained your learner's permit. This helps to establish solid driving habits from the start. It will not only speed up your progress, but also prepare you for a lifetime of safe driving.
Hazard Perception Test (HPT)
In order to get your Ps you'll need to pass a HPT at a Service SA Customer Service Centre. The HPT is a computer-based test that measures your ability to respond appropriately to potentially dangerous situations on the road. Once you have had a few driving lessons you'll be best placed to pass the HPT, having had some practical experience behind the wheel.
The final step. Obtain a certificate of competency
Now we mentioned at the beginning that there were two ways to qualify for a Provisional Licence, VORT and CBT&A (Logbook). Let's go through each and explain which might be best for you.
VORT
Known as "The Test" the "Vehicle On Road Driving Test (VORT)" is the traditional method where you'll sit a practical driving test with an authorised examiner. The main advantage of VORT is that it can be quite quick and a relatively cheap way to get your licence, especially if you are already a confident driver. You can book a VORT as soon as long as you have passed your Ls test and completed your hours. It is highly recommended that you still take some professional driving lessons prior to attempting the VORT. The test has a reasonably high fail rate and the costs can mount up if you need to attempt it multiple times. An EzLicence instructor will give you advice on whether or not you're ready to attempt the VORT. Once you have passed VORT you will be rewarded with a certificate of competency which enables you to get your P1 licence.
Logbook (CBT&A)
The second path to get your Ps is to take the Competency Based Training and Assessment method (CBT&A). This is commonly called the "Logbook" method because you will work through a logbook of 30 tasks with an accredited instructor. The main benefit of this method is that it allows you to work through the tasks at your own pace and spend more time on areas which require further practice. Task 30 is similar to the VORT Test, but it is conducted by the driving instructor who has taught you. Once you have completed all tasks, this will be recorded in your Drivers Companion with a certificate of competency issued. You will then be eligible for your P1 licence.
Conclusion
So which option is better out of VORT or Logbook? The answer - that depends on you, your current level of driving skill and your learning goals. The good news - you can change your mind at any stage (and switch paths). Plus, EzLicence has instructors happy and ready to prepare you for both pathways.