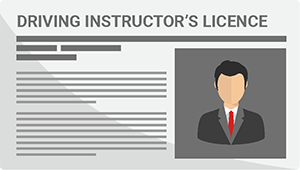 Find a driving instructor in your area.
Select your suburb to view driving lesson availability, pricing & to book online.
Driving lesson
pricing & packages
Buy more lessons & get more discount
Driving lesson guarantee!
We will fulfill your driving lesson booking or you won't be charged
How EzLicence works
More than a driving school
Find Driving Instructors
View instructor profiles & real-time availability in your area, compare to get the perfect fit.
Book Driving Lessons
Choose your instructor and and book your driving lessons online. Buy a package and save.
Learn to Drive
Done, you're ready to learn! Your instructor will pick you up from your chosen address.
Manage Your Driving Lessons
Manage your bookings in our online portal, contact your driving instructor at anytime.
Why choose EzLicence?
Unlike a typical driving school, EzLicence is an Australian first platform that allows learner drivers & parents to find, compare and book verified driving instructors online. The platform brings transparency, choice and efficiency to the selection of a driving instructor and the ongoing management of driving lessons.
✓

Choose your own private driving instructor

✓

Largest choice of driving instructors in Australia

✓

Book driving lessons online in real-time

✓

Driving instructor profiles, ratings & reviews

✓

Manage your driving lesson bookings online

✓

Change your driving instructor online

✓

International driver's licence conversions

✓

Book driving lessons with flexibility

✓

Licenced and accredited driving instructors

✓

Get one free lesson with keys2drive

✓

Eligible for bonus log book hours (1 hr = 3 hrs)

✓

Driving school instructor cars dual controlled

✓

Auto & manual cars available - or use your own!

✓

Your very own private driving instructor

✓

Review all of the driving schools in your area

✓

Patient & friendly male & female driving instructors
---
The EzLicence advantage
Book driving lessons online in under 60 seconds
Booking driving lessons through EzLicence is a quick and hassle free process that gives you all the choice and control. Why deal with traditional Driving Schools over the phone or by email when you can manage your driving instructor choice & book driving lessons yourself anywhere, and at any time through our secure online platform?
More control over your bookings
From the moment you enter your pickup suburb you have more control over your driving lesson compared to traditional driving schools. Choose, compare, and book your driving instructor and preferred vehicle transmission based on in-depth driving instructor profiles, including ratings and reviews from learners just like you. The best part? Bookings are made in real-time, so you can book your driving lesson instantly and at a convenient time.
Your online dashboard
Manage your preferences, existing bookings & future driving lesson bookings from your secure online account. Reschedule bookings up to 5 hrs prior to the lesson start time - perfect for those with an unpredictable schedule! Want to try a different driving instructor? You can change your driving instructor at the push of a button, no questions asked.
The widest range of driving instructors
EzLicence provides access to more than 200 fully qualified driving instructors across Sydney & Melbourne. All driving instructors available through EzLicence are required to have a current, valid clearance for working with children, as well as having their vehicles equipped with dual control pedals for added safety. With an EzLicence driving instructor, you can be sure you're in good hands.
Servicing YOUR area
Thanks to our comprehensive driving instructor service area coverage, you can choose your pickup location from anywhere in Sydney, Melbourne, or the surrounding areas. EzLicence now proudly services over 1,200 suburbs across both NSW and Victoria, and will continue to grow.
How do I find private driving instructors near me?
We know what it's like when you first start learning to drive - we were all there once too. Some of us were nervous, some were excited, but all of us were ready to succeed. Where do you start when you are ready to choose a driving school? Our driving instructors are ready to help you achieve your goals, and at a pace you are comfortable with.
Regardless of whether you're learning to drive for the first time and looking to log your first few hours, or an experienced driver looking to ease yourself back into the driver's seat with refresher driving lessons, our wide variety of driving instructors can cater to your individual needs. Any transmission, any suburb, any day; we're here to help you become the safe and confident driver you need to be on the road.
Learn from a true professional and book your driving lessons with a private driving instructor at EzLicence, so you can get your driving experience started the right way. Choose a driving school in your area and begin learning to drive today.
Learn smart. Learn safe. Learn easy with EzLicence.