Book a

driving lesson online

in under

60 seconds
Driving lesson guarantee!
We will fulfill your driving lesson booking or you won't be charged
Driving lesson
pricing & packages
Buy more lessons & get more discount
Find Driving Instructor
View instructor profiles and real-time availability in your area, compare them to get the perfect fit.
Book Driving Lessons
Choose your instructor and book your first driving lesson online in real-time, same day bookings available.
Learn to Drive Safely
Done, you're ready to learn! Your instructor will pick you up from your chosen address.
Connect with Instructor
Manage your bookings in our online portal, contact your driving instructor at anytime.
How can we help?
Learner drivers
Gain experience, prepare for your driving test and complete log book hours.
International conversions
Convert your licence or simply build your confidence on Australian roads.
Learn in your car
Use your instructors car or learn in the comfort of your own vehicle.
Driving tests
Book a test package which includes pick-up, a pre-test lesson, use of a car & drop off.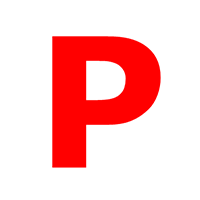 $189
Driving test package:
Pick-up 1hr prior to test start time
45 min pre-test warm up
Use of instructors vehicle to sit the test
Drop-off after the test result is received
The gift of life long skills
Pick a voucher
Choose the number of lessons that you want to purchase
Send your gift
Enter the recipients info and the gift is on the way.
Send a Gift Voucher
Who's teaching you to drive?
Make an informed choice
Instructor ratings
Access peer reviews & find an instructor who has consistently provided a great learning experience.
Accredited
We obtain up to date copies of relevant instructor accreditations & verify their working with children credentials.
Vehicle safety
Gain access to instructor vehicle make, model, year & safety rating.
Always your choice
Don't like your current instructor? Select a new instructor via our online portal, no questions asked.