Driving Instructors In Greenwich
by EzLicence Last updated 1 Apr 2018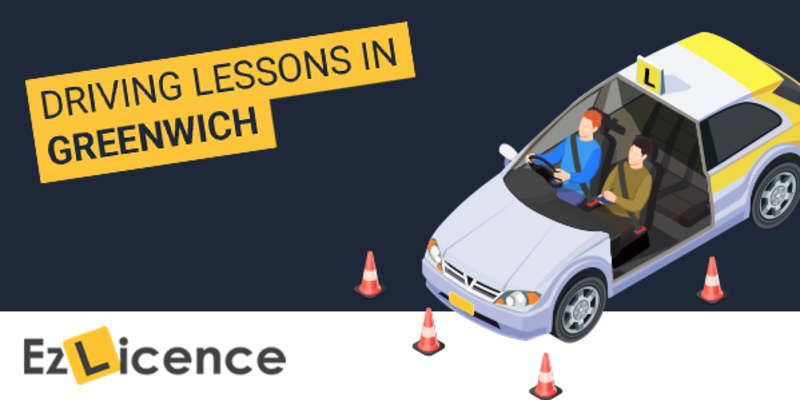 With beautiful views of the Sydney Harbour and the city lights as well as being lush and green in nature, it's little wonder why Greenwich is a well-loved favourite amongst the locals. Many would think that the hustle and bustle from the CBD would carry over to Greenwich, given its close proximity. However, the suburb holds a sense of peace and tranquillity, making it perfect for young families and professionals looking for the best of both worlds.
Labelled as a "Slice of Harbour Paradise" by locals, Greenwich is a suburb located on the Lower North Shore of Sydney. Located only 7 kilometres from the central business district.
While Greenwich is filled with things to do along with good access to public transport, venturing a little further out will require some driving. If you are looking for optimal convenience, and want to make the most of employment and educational opportunities outside of the suburb, getting your driver's licence is key.
However, we understand that if you're new to driving, it can be a daunting experience. Which is why investing in driving lessons with a local Greenwich driving instructor that you feel comfortable with can make all the difference. Not only will it positively impact the way you drive, but also boost your confidence behind the wheel. So, if you're in need of a driving instructor in the Greenwich area, use EzLicence to help you achieve your driving goals!

All About Using EzLicence In Greenwich!
With the widest choice of driving instructors in Australia, learner drivers and parents can view and compare driving instructors in their area based on comprehensive online profile information.
Using the EzLicence website, you can book in a driving lesson with an accredited Greenwich driving instructor in under 60 seconds, 24/7!
Driving Instructors
Find your perfect driving instructor by reviewing hundreds of instructor ratings and peer reviews. You also have the choice of a male or female driving instructor to ensure that you are as confident and comfortable with your driving experience as possible. For whatever reason, if you don't like your current driving instructor, simply select a new one via the EzLicence online portal.
Different Ways You Can Learn to Drive
We understand that learning to drive needs to be a tailored experience. While there are road rules that need to be taught, we know that everyone responds to different teaching and testing methods. You can learn in your instructor's car or in the comfort of your own vehicle. Our driving instructors also offer various testing methods, allowing you to achieve your driving goals at a pace you're comfortable and confident with.
Looking to Explore Greenwich? Here's Our Top Picks!
Whether you're looking to take your new wheels for a spin, or you're up for a leisurely stroll, there's plenty to do in the leafy inner-city suburb of Greenwich.

Manns Point Park
It's no secret that Sydney is a beautiful looking city, so why wouldn't you want to take advantage of some exceptionally scenic skyline views? Venture out to Manns Point Park and enjoy all the city has to offer. Located on the edge of the Parramatta River, the grassed location is perfect for a Sunday picnic, or for views of the stunning New Years Eve fireworks.
Shopping, Restaurants & Cafes
With a strong community spirit, Greenwich is one for the locals. Residents have access to the local 'Village' Shopping Centre. Located on Greenwich Road, it includes a local supermarket, post office, bottle shop, chemist and medical practice. You'll find that many of the store owners know locals by name! You'll also find an abundance of locally-owned restaurants and cafes, perfect for those looking for a delicious meal without having to venture too far out.
If you're looking for a larger shopping complex simply drive around 4 kilometres to Lane Cove or Crows Nest around 3 kilometres East.
Lastly, if you're in need of a Greenwich driving instructor to help complete your driving hours, or if you're a driver looking to get back behind the wheel with some refresher lessons, EzLicence is here to help. We offer different driving lesson packages to suit every budget, the more lessons you buy, the more discount you receive.
For all your Greenwich driving instructor and driving lesson needs, be sure to visit EzLicence.com.au today!