Looking for driving instructors in Melbourne?
Driving lesson GUARANTEE
FREE cancellation & rescheduling
Change driving instructors at ANYTIME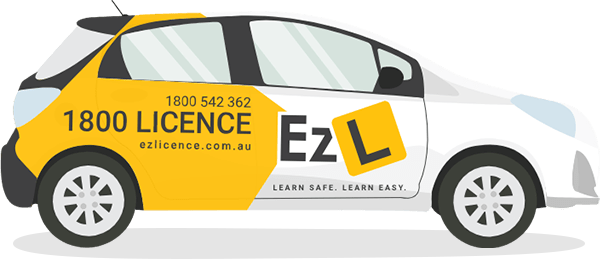 Driving lesson
pricing & packages
Buy more lessons & get more discount
Driving lesson guarantee!
We will fulfill your driving lesson booking or you won't be charged
How EzLicence works
More than a driving school
Find Driving Instructors
View instructor profiles & real-time availability in your area, compare to get the perfect fit.
Book Driving Lessons
Choose your instructor and book your driving lessons online. Buy a package and save.
Learn to Drive
Done, you're ready to learn! Your instructor will pick you up from your chosen address.
Manage Your Driving Lessons
Manage your bookings in our online portal, contact your driving instructor at anytime.
Your local driving instructors in Melbourne
Find, compare and book driving lessons with the best driving instructors near you.
Driving Instructors in VIC
Ready for driving lessons?
EzLicence connects learner drivers with the best driving schools
Learner drivers
Gain experience, prepare for your driving test and complete log book hours.
International conversions
Convert your licence or simply build your confidence on Australian roads.
Learn in your car
Use your instructors car or learn in the comfort of your own vehicle.
Driving tests
Book a test package which includes pick-up, a pre-test lesson, use of a car & drop off.
What our learners say
Choose a driving instructor you can trust
Adriana
Adriana is a really good instructor! She knows everything and she always make sure to correct every detail before the test. Apart from that, she is very sweet and calm. I was blessed to find her. Thanks Adriana!!!!
Livia
Rocco
Thank you Rocco! Honest and well-deserved 5-stars. You made me feel comfortable so fast, your feedback is kind and valuable, you teach in a subtle and consistent way. Not to mention you are very professional, yet super friendly. You go above and beyond for your students. Big recommend to anyone.
Saskia
Peter
A nice change from previous instructor (different company). Peter was relaxed and patient, and the lesson was an enjoyable one. We will definitely book with Peter again.
Michael
Sharon
Sharon is the most nicest instructor, she is very easy to get along with and calm about everything. She never gets frustrated or stressed if you did something wrong, she explains to me about my errors and how can I improve. Sharon taught me how to drive properly and all the rules that apply for road safety , she breaks down the steps of all the types of parking I need to achieve, if I mess up she comforts me and I do it again. Sharon is the reason why I feel confident driving and I highly recommend Sharon as an instructor to others! :))
Jynaer
Madina
Very patient and effective in her teaching. I pretty much regained must of my confidence on the road within 2 lessons after not having done any driving for more than 4 years.
Brian
Lindsay
I was very impressed with Lindsay. Lovely personality and very calm and relaxed. My other driving school lessons were quite stressful. It is really important to have a good teacher.
Fiona
Anita
Anita is such an AMAZING instructor!! She is very patient and really observant. After only 3 lessons she prepared me for the test and passed on the first go. Thanks so much Anita!!
Jesse
Brett
Very good lesson with comprehensive instructions on driving. Well explained and humorous. Definitely recommendable.
Tony
Shane
Driving with Shane was an awesome experience as he teaches you what you need to know and do and helped me develop on an area of driving that i felt i needed to work on. Cheers Shane
Te reinga putua
Sharon
Sharon is a great at teaching! She is very kind making the experience very comfortable for me. Super informative on all things roads and driving. I will definitely be booking her as my driving instructor again soon.
Shayenne
Mick
Mick is fantastic! He is very friendly and I was comfortable straight away. He helped me very much on achieving my Ps, he is the only instructor I had learnt from and I passed first go. I highly recommend Mick to everyone!
Isabella
Filis
Filis is an absolute pleasure to learn to drive with. She is patient, constructive and always happy to assist me wherever I needed it. I honestly feel each lesson is a building block to greater self-confidence on the road. Every lesson is worthwhile. Highly recommended!!!
Alesia
Sam
Excellent Instructor. I saw the biggest smile on my daughter's face when she returned from her lesson. Sam is calm, patient, understanding and very helpful! Especially that my daughter was fairly new to driving. She learnt so much in just 1 hour with Sam. Definitely continuing with Sam and highly recommend him.
Tanisha
Steve
Has very good knowledge of the road. Explains the reasons for his instructions and keeps you calm throughout the whole experience. Highly recommended.
Sam
Matt
Matt is a great instructor! He's very calm and easy going which takes the nerves away and makes you feel at ease throughout your lesson. Very clear in instructions and corrected my bad habits!
Kahlee
Ben
Ben is a great and instructor. He helped me to improve my driving; giving helpful advice when making judgements on the road and goes into deep depth of what actions to take in order to be a safe and great driver
Kallista
Peter
It's been fun learning how to drive with Pete. He teaches you how to be a disciplined and safe driver - - passing the driving test is a given.
Dexter
Daniel
I had the best experience with Daniel! I went from complete driving phobia to driving multiple locations by myself for work within only one week! He is calm, relaxed and makes you have fun even if driving isn't very fun for you. He genuinely cares so much about his students. Couldn't recommend him more! Complete lifesaver!
Zoe