Refresher Driving Lessons
Find, compare & book driving instructors online. Regain your driving skills & confidence today.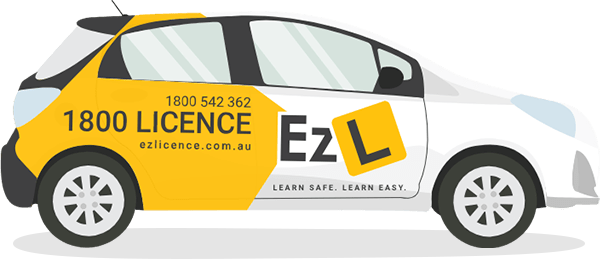 Book a driving instructor in your area.
Our driving instructors have helped thousands of existing driver's licence holders brush up on their skills.
Driving lesson
pricing & packages
Buy more lessons & get more discount
Driving lesson guarantee!
We will fulfill your driving lesson booking or you won't be charged
How EzLicence works
More than a driving school
Find Driving Instructors
View instructor profiles & real-time availability in your area, compare to get the perfect fit.
Book Driving Lessons
Choose your instructor and and book your driving lessons online. Buy a package and save.
Learn to Drive
Done, you're ready to learn! Your instructor will pick you up from your chosen address.
Manage Your Driving Lessons
Manage your bookings in our online portal, contact your driving instructor at anytime.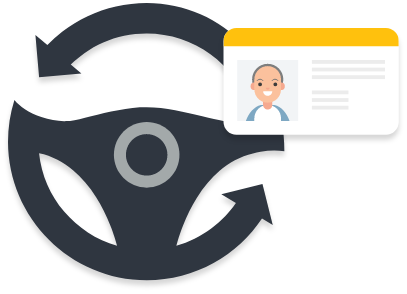 Should you get refresher driving lessons?
If you're not consistently using it, you can lose any skill - even the ability to drive safely. Losing confidence or skill is not something to be ashamed of, it's become easier to get around in Australian cities and you may only need to drive every so often. It can be dangerous though if you develop bad driving habits or forget safe driving manoeuvres.
Whether you've spent some time without your license or you're just looking for a skill and confidence boost, refresher driving lessons can help you get back up to speed.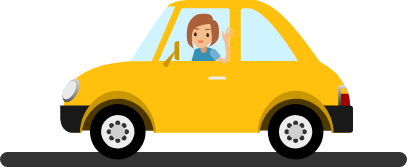 Are your driving skills in need of a boost?
Driving lessons are not just for new learners. Driving lessons can be booked by anyone who believes they are in need of a skill or confidence boost.

Haven't driven regularly for a while?

You may have your driver's licence but not have been driving regularly for quite some time. If your skills and confidence are in need of a boost, then refresher driving lessons can help you get back up to speed.

Driving in a new city?

You may be a confident and experienced driver who has recently moved to a new location. You may need to improve your confidence and awareness driving on a different side of the road, or maybe the unfamiliar road rules and conditions have dented your confidence.

Want to learn to drive a manual?

You may have bought a manual car or are now required to drive one for your employment. Refresher driving lessons can help experienced drivers learn to drive and build confidence in a manual transmission car.

Have you lost your licence?

If you've lost your licence in the past and you're just getting back on the road, then refresher driving lessons with a professional instructor will help you bridge knowledge or skill gaps that may have developed in that time.

Have you been racking up fines or demerit points?

If you find that you've been getting stung with driving fines or demerit points regularly (for example speeding, parking incorrectly, or failure to give way) then correcting your driving skills with refresher driving lessons could help you get yourself back on track to saving your money.

Have you reached the age of 75 or 85?

If you're a senior driver aged 75 or over then you are required by law to prove your medical fitness if you wish to retain your full unrestricted licence. Drivers aged 75 and over are required to have a yearly medical assessment, while drivers aged 85 and over are required to have a yearly medical assessment and also pass an on-road driving assessment every two years.
Why choose EzLicence?
Unlike a typical driving school, EzLicence is an Australian first platform that allows learner drivers & parents to find, compare and book verified driving instructors online. The platform brings transparency, choice and efficiency to the selection of a driving instructor and the ongoing management of driving lessons.
✓

Choose your own driving instructor

✓

Largest choice of driving instructors in Australia

✓

Real-time online driving lesson bookings

✓

Driving instructor profiles, ratings & reviews

✓

Manage your driving lesson bookings online

✓

Change your driving instructor online

✓

International driver's licence conversions

✓

Flexible driving lesson booking arrangements

✓

Licenced and accredited driving instructors

✓

Get one free lesson with keys2drive

✓

Eligible for bonus log book hours (1 hr = 3 hrs)

✓

Driving instructor cars fitted with dual controls

✓

Auto & manual cars available - or use your own!

✓

Package discounts on driving lessons

✓

Driving instructors fluent in a variety of languages

✓

Patient & friendly male & female driving instructors