The no. 1 reason for failing the driving test
by EzLicence Last updated 24 May 2019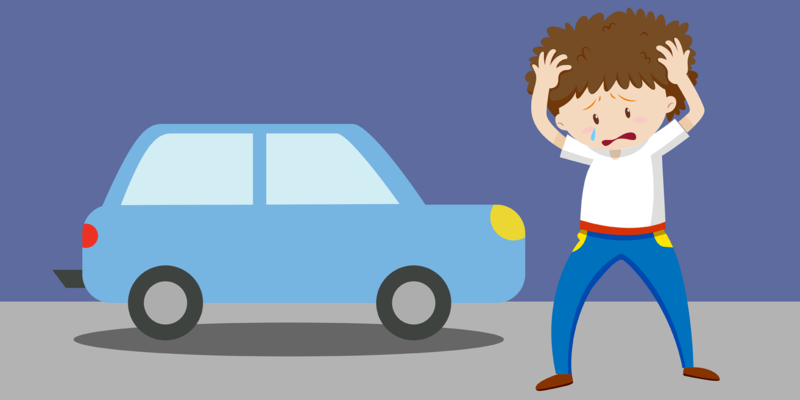 A driver's licence is a key step towards gaining your freedom and independence.
In 2017 a government survey found over 233,000 driving tests were attempted in NSW alone, only 58% of these tests resulted in a pass, whereas our EzLicence learners passed at a rate of more than 90%. Amazingly, almost 20% of these tests were attempted by learner drivers sitting their 3rd & 4th attempts, and 50% of these people still failed!
Your driving test
Getting to the point of being able to even attempt the driving test is a lengthy process. You must first pass a learners test to get your 'L' plates, and in many cases you must also pass a 'hazard perception test'. Depending on your state of residence you must have gained up to 120 hrs of supervised driving experience in all conditions. After all of this you may then be ready to book in your driving test. If the testing officer gives you a 'pass' you will be able to drive solo on the road on your 'P' plates.
What does failing the driving test mean?
Failing the driving test is a shared fear of all learner drivers. This fear can cause a level of anxiety that affects driving test performance. The reasons for this anxiousness are understandable, there is so much riding on the result. You may have spent a significant amount of time and money on practicing and driving lessons getting to this point. You may also have received considerable support from family and friends along the way. Failure could mean you need to spend more money & time learning to drive, you may need more support from your generous family and friends. In some cases not getting a licence as planned will affect employment and other opportunities. There is also the stress of having to undertake the test again, you may be even more anxious on the second attempt.
Some of the reasons people fail the driving test…….
During your driving test, the testing officer will be observing many different driving skills and behaviours. Some of the things you will be getting marked upon include; judgement, observation skills, road positioning & your road rules knowledge.
Some critical errors made by learner drivers include;
Speeding
Failing to stop completely at stop signs
Failing to give way
Poor observation checks
Poor judgment & decision making
Road positioning
Failure to understand road signs and markings
Performing a right turn incorrectly
Making an incorrect decision at an intersection
Signalling errors
Failing to leave a safe following distance
But the number 1 reason for failing is………..
Most people who sit a driving test are perfectly capable of driving a car, they do not fail the driving test because of their ability to get a vehicle from 'A' to 'B'.
The number 1 reason people fail the driving test is because they are not fully prepared to demonstrate the correct driving competencies to the testing officer. Usually this is associated with not having enough driving lessons. Our instructors almost always recommend an average of seven driving lessons per learner, before attempting to test. Book driving lessons here if you want to get your seven done before attempting your driving test.
You can read our blog 'should I get driving lessons?' here.
How can you pass the driving test first time?
Learning to drive is just like learning any other physical skill. You must first be taught the correct techniques & behaviours. You then must practice, the more you practice the more competent and confident you will become. There is simply no point attempting the driving test if you haven't learnt and comprehensively practiced the right skills and behaviours.
Parents, family and friends perform a critical role in helping you build up your driving experience. However these non professional driving supervisors in most cases are not equipped to help you pass the driving test. It has been far too long since they learnt the correct techniques & behaviours.
To increase your chances of passing the driving test on the first attempt, we strongly advise a series of professional driving lessons early on. A driving instructor will ensure you've been taught & practised everything you need to know to pass the driving test.
A driving instructor is also perfectly placed to tell you if you are ready to pass the test or not, saving you the time & money of a failed test attempt.
As said earlier, we know that 90% of learners who have completed a driving test with the support of an EzLicence driving instructor have passed first time. This compares to the NSW wide average of only 58%. There is significant evidence that learners who are fully prepared and have undertaken professional driving lessons, perform significantly better in their driving test.
When you consider the costs of failure and the stresses of multiple test attempts, driving lessons are a very sensible investment.