Young Driver's Guide: Tips to Choosing Insurance as a First Time Driver
by EzLicence Last updated 9 Dec 2020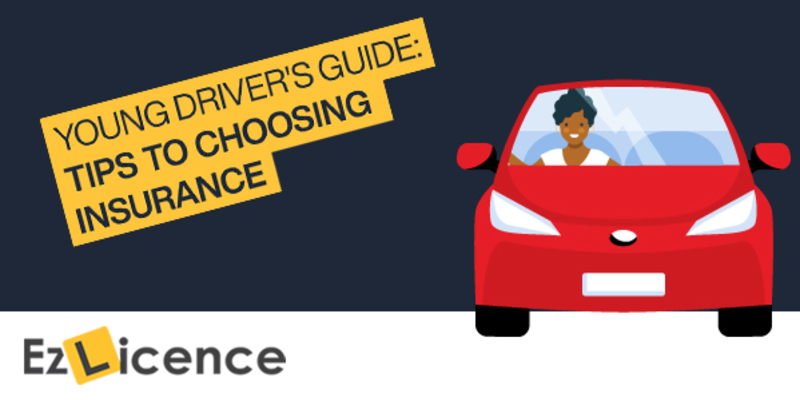 The Ultimate Driver Guide for Car Insurance

Getting your P's is an exciting time, let alone the thrill of driving your very own car.
Months, or perhaps years, of dreaming and thinking have gone into details like the car type and its cost, amongst other things.
Before you even turn the keys in the ignition on your pride and joy, the very first thing you need to do is insure it. Knowing you're protected in an unfortunate event is a responsibility that protects your own, and other drivers, economic loss. Our learner driver guide to picking the right insurance will save time and money both now and in the future.
Whether it's your own car, or you're borrowing your parents for a time, there're important factors to consider when choosing your insurance. Just like a guide to the driving test, a guide to insurance choice will keep you on the road for a long time to come.
Types of Cover
There are four main categories of car insurance available to Australian consumers. They are:

Compulsory Third Party (CTP) insurance: protects you financially if you injure or kill someone in an accident, and is mandatory for Australian drivers in every state and territory. While it is mandatory for all Australian registered vehicles, youcan also choose to add one of the following three types of car. insurance.
Third party property damage: covers you if you cause damage to someone's property (e.g. their car or home).
Third party fire and theft cover: covers your car if it's damaged by fire or stolen, and includes the cover provided by third party property damage insurance.
Comprehensive car insurance: the most extensive (and generally most expensive) form of cover. Provides a more thorough degree of cover for damage or theft to your car, as well as to the property of others.
What do you need to know?
*Cost. First time drivers attract higher costs, understandably because of risk. Elements that also influence the cost of your insurance can be how much excess you choose to pay, car modifications and the level of cover you choose.
*No Claim Bonus. Taking your own cover out may be more expensive than adding to an existing policy, but as a new driver, starting your "no claim bonus" driving history as early as possible will save you in the long run, even up to 30% a year. Alternatively, you can always add to an existing policy (eg your parents).
*Excess. Excess is the amount you pay when you claim versus what the insurance company pays. Example, if your excess is $500 and there is $5000 damage, you pay your part and the company pays $4500 balance. You agree to the excess amount at the time of policy sign up, with options like paying a lower excess and higher monthly premiums, windscreen excess and age excess to name a few.
*Agreed/Market Value. Another consideration is your car value if it needs full replacement. You may settle with the current market value of your car's make and model, or decide on a payout figure you feel matches your car's worth
It all comes down to you.
Whichever insurance road you travel, the ultimate decisions are made with how responsible you are as a learner driver. A guide to the driving test or a guide to insurance policy is null if behaviour compromises the outcome. Your insurance claim will be declined immediately if they deem your driving in breach of insurance policy requirements.
This can be for reasons such as:
* Alcohol or Drugs are detected in your system
* Not displaying your L or P plates visibly
* You exceed the speed limit
* You are caught using a mobile device while driving
* You've made undisclosed modifications to your car
So the best advice? Ask questions and understand your policy!
The same process applies to choosing insurance as when you are taking your driving tests - understand the rules, and your responsibilities.
Over to you. If you enjoyed this read, share it with your mates