Driving Lessons In Redfern
by EzLicence Last updated 1 Apr 2018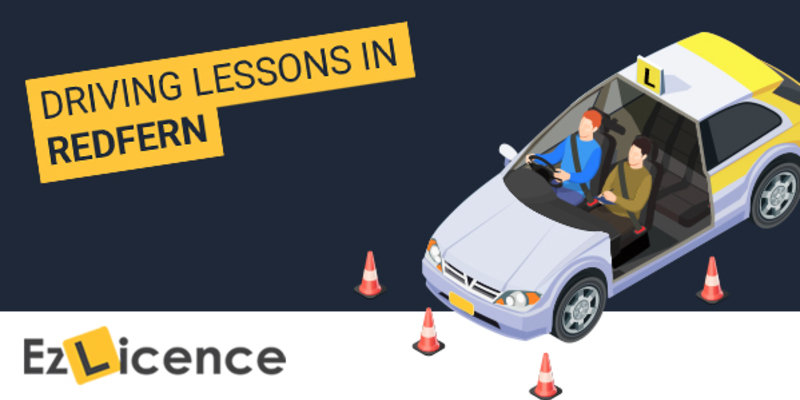 The inner-city suburb of Redfern is located only 3 kilometres from the Sydney CBD. This trendy and cultural suburb is loved by young professionals due to its eclectic nature without the rat race traffic and noise that is often associated with city living.

You'll find the main streets of Redfern dotted with clusters of shops, cafes, and pubs, creating a lively nature that young people thrive on. Majority of the homes are terrace and apartment builds, with an array of heritage buildings now being used for commercial purposes.
While the suburb may have everything you need for convenient everyday living, there may come a time where you're required to venture a little further. For those who do not currently hold a NSW driver's licence, investing in Redfern driving lessons with a qualified driving school instructor is an excellent way to build up your driving confidence. EzLicence can help!
Looking For a Driving Instructor in Redfern?
With Redfern being so close to the city and with its good public transport options, learner drivers looking for Redfern driving lessons may think finding a local driving instructor could be a difficult task. However, with EzLicence, all the hard work is done for you.
Use EzLicence, and you'll have access to a plethora of local Redfern driving instructors. With the widest choice of driving instructors in Australia, learner drivers and parents can view and compare driving instructors in their area based on comprehensive online profile information.
You also have the ability to find, compare and book driving instructors online 24/7.
Each of our driving instructors understands how nerve-racking it can be when learning to drive, especially in a city as busy as Sydney. This is why our driving instructors are committed to providing you with a patient and friendly driving lesson experience. Book a driving lesson with peace of mind knowing that every EzLicence driving instructor has had their licensing credentials verified and have had working with children checks.

What You'll Love About the 'Eclectic' Suburb of Redfern!
Redfern is filled with many heritage terraced housing similar to that in other inner-city suburbs, such as Surry Hills and Paddington.
Residents boast that a highlight of Redfern is that you get to experience the best of both worlds. Experience living in a convenient inner-city location without being held back by the rat race traffic and noise that comes with city living.

Enjoy your weekend exploring all the suburb has to offer such as getting your cultural dose at one of the art galleries. Or spend your Sunday morning at the Carriageworks Farmers' markets stocking up on local produce.
Live in Redfern and Looking For A Driving School? Choose EzLicence!
With driving instructors located all over Sydney, and specialised local instructors willing and ready to help Redfern learner drivers with their driving goals, you can't go wrong with EzLicence!

So, if you need a driving instructor to help complete your driving hours, or you're a driver looking to get back behind the wheel with some refresher lessons, EzLicence is here to help. We offer different driving lesson packages to suit every budget, the more lessons you buy, the more discount you receive.

Booking is easy, simply head online, and book in your next driving lesson in less than 60 seconds using our online portal. It doesn't get much easier than that!

Head to EzLicence.com.au and book your first driving lesson today!